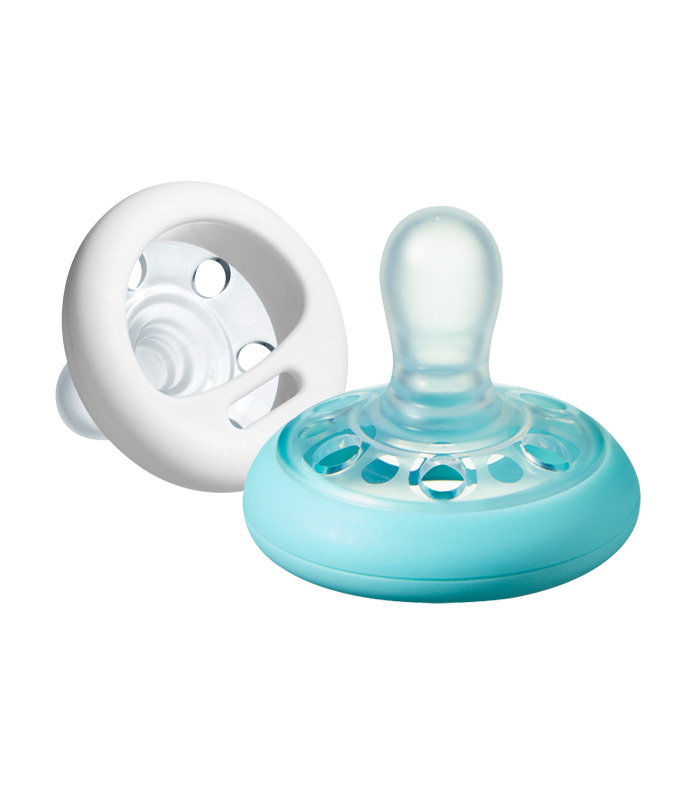 ---
Chupete con Forma de Pecho de Tommee Tippee, 6-18 meses, 2 unidades
Inspirado en la galardonada tetina Closer to Nature de Tommee Tippee, el Chupete con Forma de Pecho tiene una tetina de silicona que se flexiona y estira para ayudar a calmar al bebé de forma natural.


Fácil aceptación
Está diseñado con una forma similar a la del pecho materno, para que el bebé lo acepte fácilmente entre las tomas.

Permite una mejor transición entre el pecho, el biberón y el chupete.


Ganador de premios
Inspirado en nuestra galardonada tetina Closer to Nature, imita la flexibilidad y la sensación del pecho para calmar al bebé de forma natural.


Delicado con la piel
La suave silicona le da a este chupete una textura similar a la de la piel y permite que se flexione y estire como un pezón de verdad.

La forma redondeada de su base se aparta de la cara del bebé para ofrecer una mayor circulación del aire y evitar las irritaciones cutáneas.


Ortodóntico
El chupete no interfiere en el desarrollo de la boca y los dientes del bebé, la alimentación ni el habla.


Seguro para el bebé
Los chupetes están libres de bisfenol A (BPA).


Especificaciones de producto
Contiene dos unidades.
Tamaño: 6-18 meses.




Colección Chupetes con Forma de Pecho