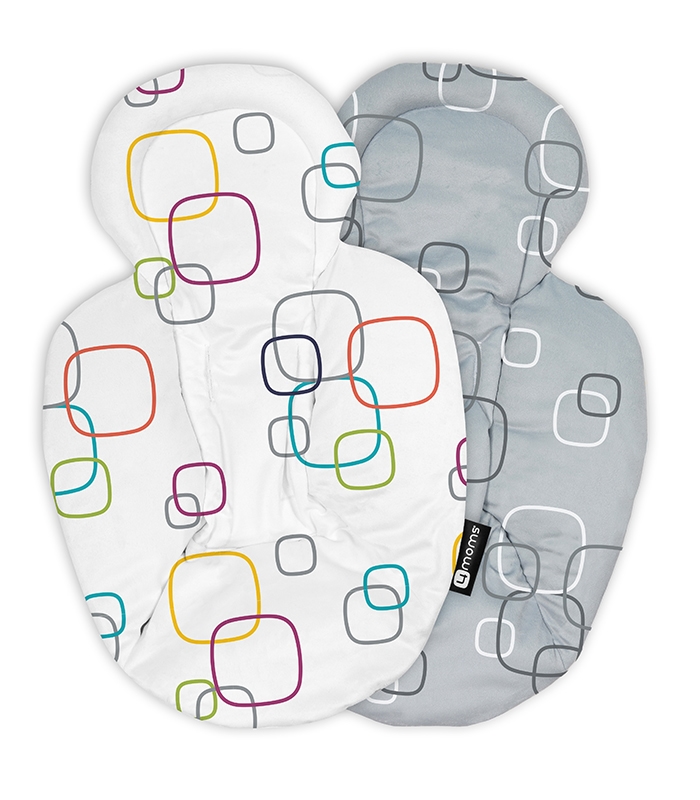 ---
New born Insert Plush Fabric
Reversible newborn insert
compatible with the 4moms mamaRoo and rockaRoo baby Swings.
It was designed to provide
additional comfort and support
for your baby. There is no age or size limit to use it, so it can be used from the moment the baby is born untill he prefers to sit without it.
This reversible Newborn Insert features a multi-colored plush fabric on one side, and a silver plush fabric with shades of grey on the other.