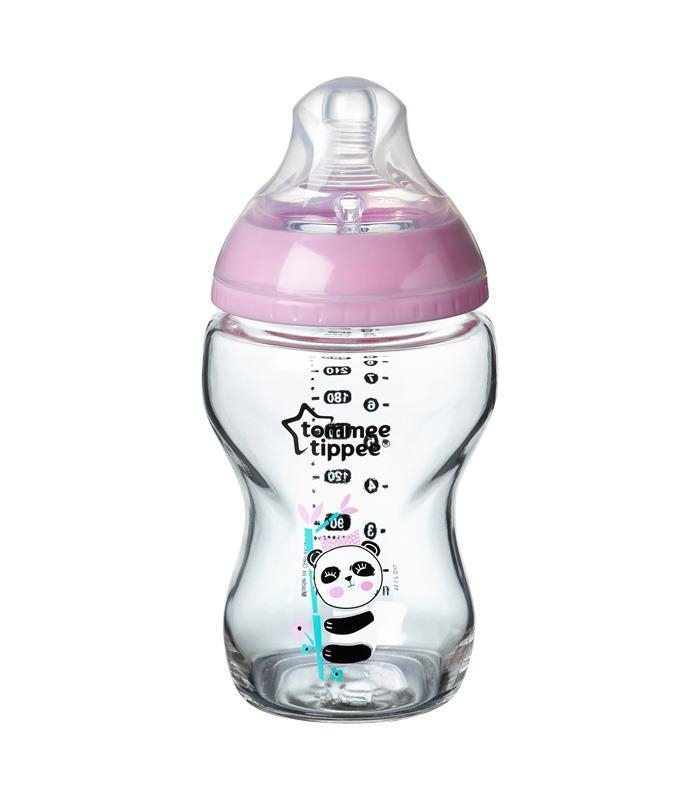 ---
Biberón de Cristal Closer to Nature 250 ml Decorado Niña
Para los padres que se preocupan por el medio ambiente y quieren un material reciclable y sostenible, Tommee Tippee ha creado una gama de biberones de cristal Closer to Nature.
Con los biberones Closer to Nature es más fácil que nunca combinar el pecho con el biberón. Hemos contado con la colaboración de expertos en lactancia materna para diseñar una tetina exclusiva de fácil agarre que imita la flexión, estiramiento y el movimiento natural del pecho materno. Estas tetinas y la válvula de alta sensibilidad del biberón hacen que el bebé succione de forma intuitiva y que la hora de la comida sea cómoda y apacible.hh2
Respetuoso con el medio ambiente
Este biberón está realizado en 100% vidrio reciclable, de grado médico duradero, resistente a las manchas, sin BPA, ftalatos ni toxinas.
Ondas flexibles y estirables
Las ondas flexibles y elásticas permiten que la tetina Closer to Nature
imite la flexión y el movimiento
naturales del pecho de la madre.
Tetina de silicona blanda
La tetina de silicona blanda
se asemeja más a la piel
y se estira y flexiona durante la toma para imitar la acción natural de amamantar.
Con forma de pecho
La forma de mama de la tetina Closer to Nature permite que el bebé la coja fácilmente y
ayuda en la transición
entre biberón y pecho.
Válvula anticólico de alta sensibilidad
La válvula anticólico de alta sensibilidad ofrece una
mejor aireación
para que sea más fácil dar el biberón y reduce el riesgo de que el bebé trague aire.
Forma compacta
Los biberones Closer to Nature se han diseñado para sujetarse en la
posición más natural
durante la toma y te permiten tener más cerca al bebé.
Sin bisfenol A (BPA)
Para tu total tranquilidad, ninguno de nuestros productos contiene bisfenol A (BPA).
Especificaciones de producto
Tamaño
: 250 ml
Tetina incluída
: Flujo Lento (nº 1: a partir de recién nacido)
Material
: Tetina de silicona, Biberón de cristal
Medidas Producto: 16,7 x 7,9 x 8 cm (alto x ancho x prof)
Compatible con tetinas Closer To Nature de Tommee Tippee.
Gama de Biberones de Cristal Closer to Nature
Tetinas Closer to Nature